Centro Latino 2016-2017 Board of Directors
President:
Vicky Boyd-Kennedy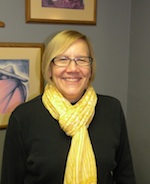 University of Missouri. Academic Advisor
boydkennedyv@missouri.edu
Vicki has lived in Columbia, Missouri since 2005 when she started in her current position as the TRiO Academic Advisor at the University of Missouri. She has over 15 years of experience working with under-represented college student populations. Vicki came to know Centro Latino through involvement with the English Language class in which she currently serves as a lead tutor. Before moving to Columbia, Vicki worked and lived in Lexington, Kentucky where she first started volunteering as an ESL tutor. She is also a Spanish student and attends Spanish class offered through Centro Latino.
Vice President:
Rev. Heather Morgan
Columbia Public Schools, Spanish and French Teacher
Secretary:
Brad Boyd-Kennedy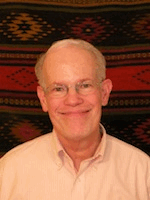 Coordinator of Christian Education and Family Ministry, Columbia United Church of Christ
brad@columbiaucc.com
Brad taught English, English-as-a-Second-Language, History, and Government from 1980 to 2006 in Japan, Texas, Alabama, Kentucky, and Missouri.  No longer standing-up in actual classrooms, Brad now volunteers in Centro Latino's ESL program and enjoys trying to get students in his church's high-school-age Sunday School to pay attention to him.

Stephanie Hernandez (2016)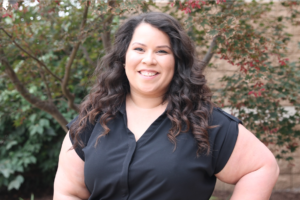 University of Missouri
Stephanie is originally from New Jersey and moved to Columbia, Missouri in June of 2014.  She has a Bachelor of Art's degree and a Master of Art's in Women's and Gender Studies from Rutgers University.  She is a proud Puerto Rican woman and dedicated to advocate against issues of injustice and inequity.  She is proud to serve on the Centro Latino Board and committed to the advancement of Latin@ people.
Carlos Ortiz (2016)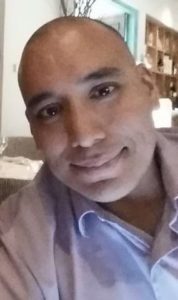 Jeff "Jefe" Moran (2017)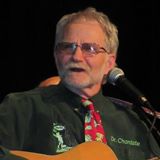 Letitia "Tish" Johnson (2017)
University of Missouri Extension
Oscar Rojas Perez (2017)
University of Missouri, Psychology PhD

Eduardo Crespi, RN, BSN, GPH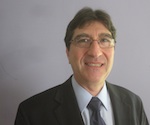 Executive Director
latino.centro@gmail.com
Director-Health Coordinator of Centro Latino de Salud in Columbia, MO
Born in Argentina, Mr. Crespi moved to the U.S. in 1991 and became a citizen in 1994.
Mr. Crespi has been working in Public Health for 17 years in the areas of health promotion and health literacy. Started his career in 1998 as an Intern with the State of Missouri Office of Minority Health while pursuing his Bachelors degree in Nursing at the University of Missouri's Sinclair School of Nursing.
In the year 2000 he founded Centro Latino de Salud, a community resource center located in Columbia, MO dedicated to empower Latino families to be able to navigate the health, education and legal system of the United States. Since then Centro Latino expanded its services to the general public with emphasis in minority ethnic group immigrants and the African American community.
Served as consultant for the Institute of Medicine during the first round table discussion about health literacy in 2003 in Washington D.C. and for the National Library of Medicine in the Promotoras de Salud "Las Colonias" project in Harlingen Texas and Medlineplus en Espanol in 2005 in Washingto D.C.
Mr. Crespi brings experience and openness to the discussion of access to health care for minority ethnic groups with a down to earth approach. He is willing to share his expertise and knowledge with as many people as possible to advance the agenda of health literacy and cultural understanding within the United States. Mr. Crespi received his Master's Certificate degree in Global Public Health at the University of Missouri to be able to offer his services to the populations in need of Latin America in the future by contributing in new or ongoing health promotion projects.
Mr. Crespi can be reached by phone 573-268-9533 and email: latino.centro@gmail.com.
Visit: centrolatino.missouri.org and Centro Latino Facebook page for more information and Google Mr. Crespi to learn more about his activities in the field of Health promotion. Call to schedule a presentation. Mr. Crespi's presentations are part of the fund raiser efforts to sustain Centro Latino de Salud.
Past Board President
Marvin L. Rogers (2005 – 2016)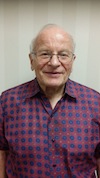 Professor Emeritus. University of Missouri
marvinrogers@hotmail.com
Marvin Rogers retired from the University of Missouri-Columbia as an emeritus Professor of Political Science. His teaching and research career was focused on politics and development in the Third World, especially Southeast Asia where he lived for five years. Today he builds wheelchairs for people in the Third World, serves on the board of our local Centro Latino working to meet the needs of our growing Latino community, studies Spanish, and mentors high school and college students.