COMEDOR POPULAR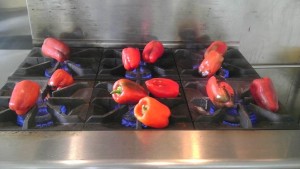 The Centro Latino de Salud, Education y Cultura (the Latino Center for Health, Education and Culture) is a 501(c)3 non-profit organization founded in 2000 to meet the needs of the Hispanic community in Mid-Missouri.
Since that time, the Centro Latino has created and sustained a number of programs such as: English Classes, Public Health and Social Services, the After School Program & Promotoras de Salud (Health Promoters Program), Legal Access Program and Immigration Services.
The rise in diet-related health problems in every segment of the US population has led to the Centro Latino's latest initiative: El Comedor Popular, or The People's Diner.
Check us out on Facebook here: Comedor Popular's FB Page