Product Description
Contract Centro Latino's Executive Director, Eduardo Crespi to present at your conference or group meeting.
Eduardo Crespi, RN, BSN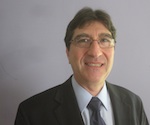 Executive Director
latino.centro@gmail.com
Director-Health Coordinator of Centro Latino de Salud in Columbia, MO
Born in Argentina, Mr. Crespi moved to the U.S. in 1991 and became a citizen in 1994.
Mr. Crespi has been working in Public Health for 17 years in the areas of health promotion and health literacy. Started his career in 1998 as an Intern with the Estate of Missouri Office of Minority Health while pursuing his Bachelors degree in Nursing at the University of Missouri's Sinclair School of Nursing.
In the year 2000 he founded Centro Latino de Salud, a community resource center located in Columbia, MO dedicated to empower Latino families to be able to navigate the health, education and legal system of the United States. Since then Centro Latino expanded its services to the general public with emphasis in minority ethnic group immigrants and the African American community.
Served as consultant for the Institute of Medicine during the first round table discussion about health literacy in 2003 in Washington D.C. and for the National Library of Medicine in the Promotoras de Salud "Las Colonias" project in Harlingen Texas and Medlineplus en Espanol in 2005 in Washingto D.C.
Mr. Crespi brings experience and openness to the discussion of access to health care for minority ethnic groups with a down to earth approach. He is willing to share his expertise and knowledge with as many people as possible to advance the agenda of health literacy and cultural understanding within the United States. Mr. Crespi is pursuing his Master's degree in Global Public Health at the University of Missouri to be able to offer his services to the populations in need of Latin America in the future by contributing in new or ongoing health promotion projects.
Mr. Crespi can be reached by phone 573-268-9533 and email: latino.centro@gmail.com.
Visit: centrolatino.missouri.org and Centro Latino Facebook page for more information and Google Mr. Crespi to learn more about his activities in the field of Health promotion. Call to schedule a presentation. Mr. Crespi's presentations are part of the fund raiser efforts to sustain Centro Latino de Salud.